NEW: Embed-Code For Your Website
Watch News ONE live stream online.
News ONE is a Urdu-language Karachi-based Pakistani news channel, launched on November 27, 2007.
You may also like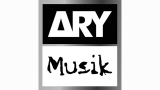 9.53K Views0 Comments124 Likes
Watch ARY Musik live stream online. ARY Musik (formerly The Musik) is a Pakistani Urdu-English music channel and is a part of ARY Digital Network. It was first launched in 2003 from Dubai by Salman Iqbal. ARY Musik ...